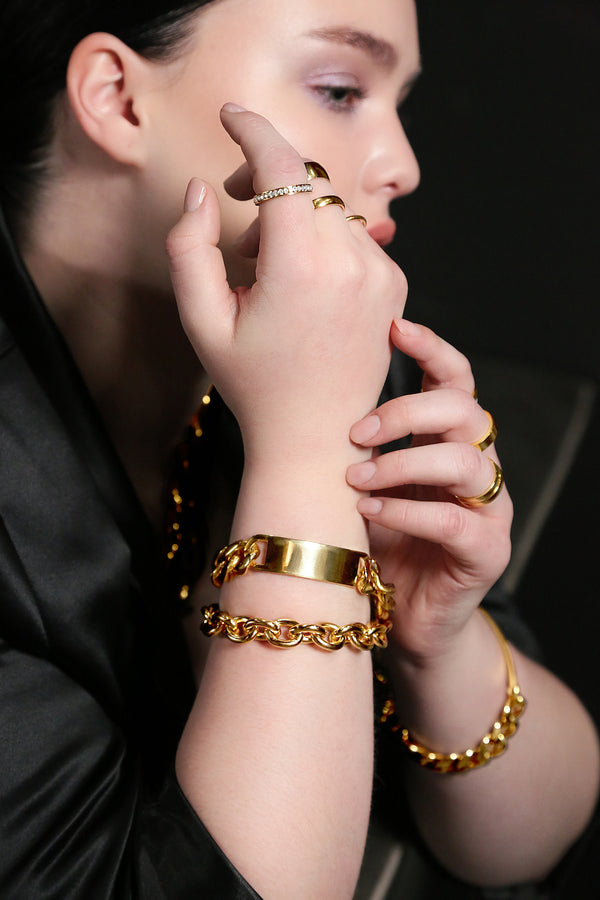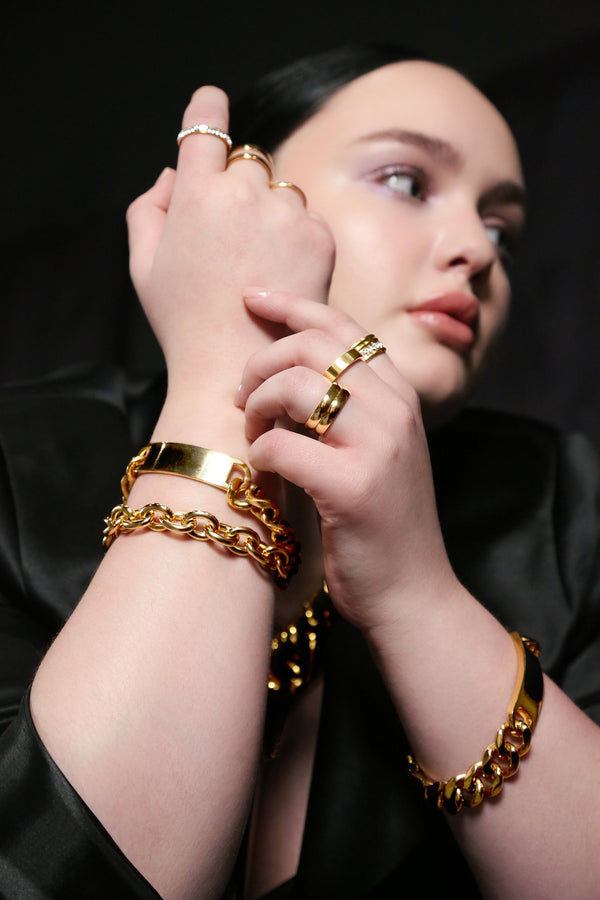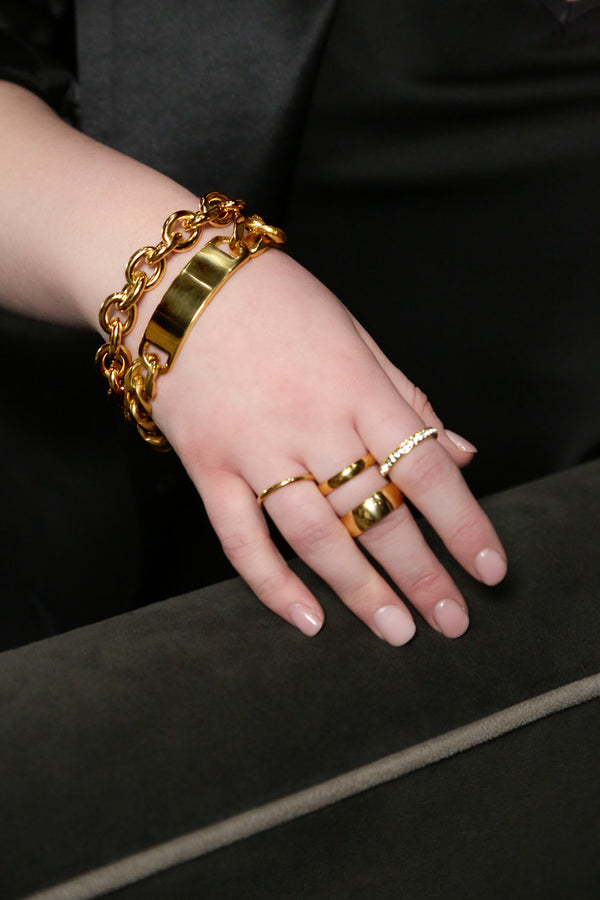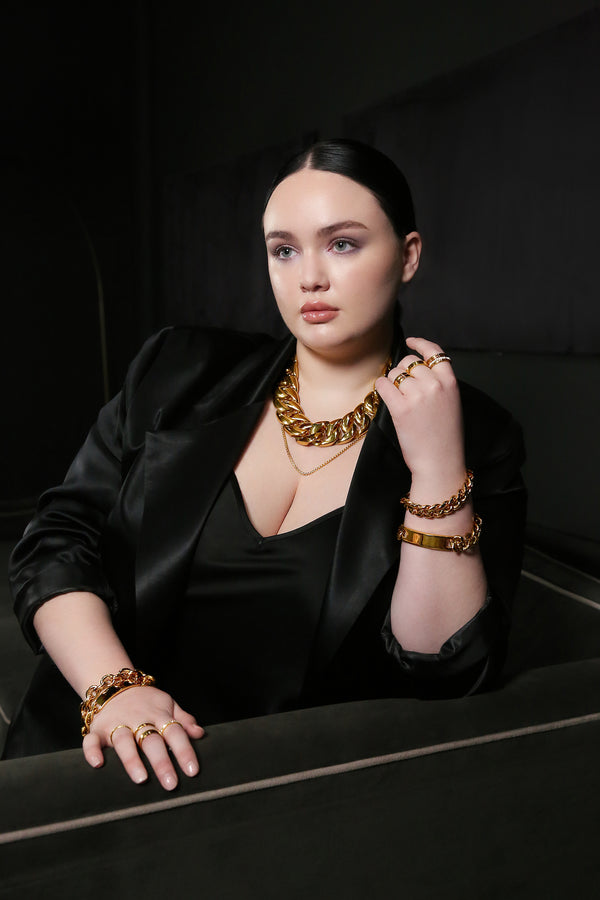 Chunky O Gold Chain Bracelet
Thick round O links. A timeless, yet of the moment statement piece.  With a deep shine, 18k gold plated stainless steel.
 Perfect for almost any occasion or your everyday finishing touch to your outfits. 
8.5" in length
18k gold plated stainless steel, is made with a high quality finish, that keeps its color.
Won't tarnish or fade with wear/ Hypoallergenic.
To keep your jewelry shining beautifully - wipe down with a soft cloth after each wear to remove sweat, makeup, lotions, and smudges.
Jewelry that fits!