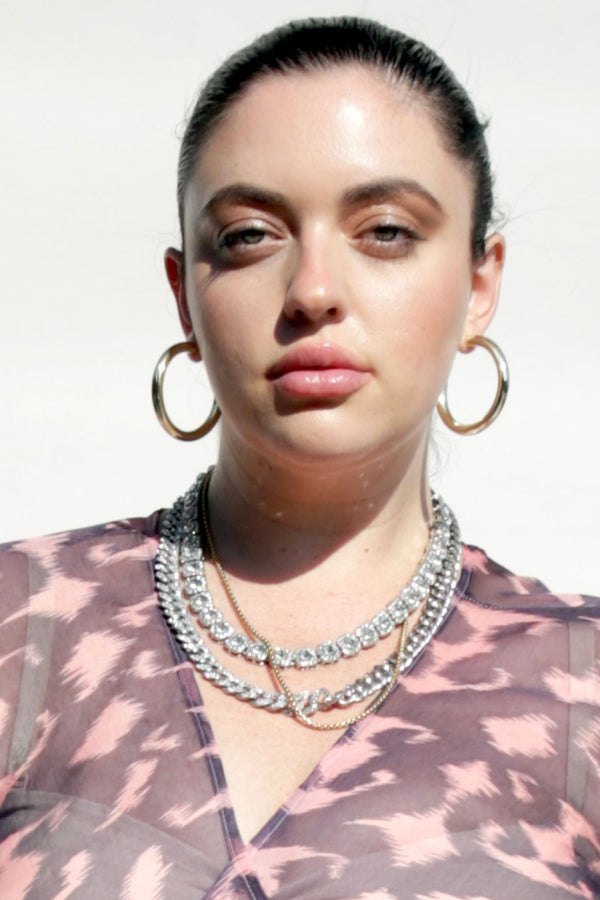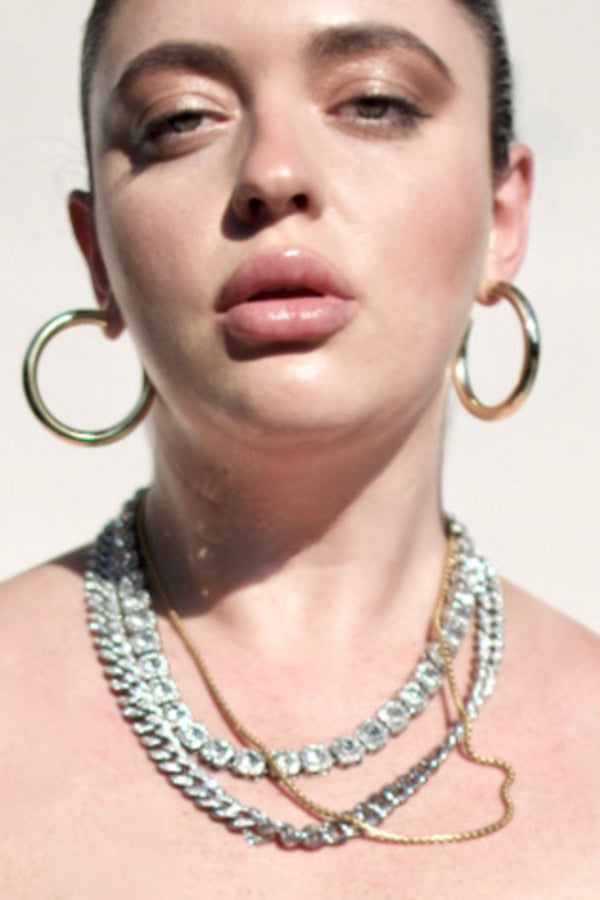 Bad Girl Bling Necklace- Tennis Florette 14K White Gold Plated
This necklace is a beautiful Tennis Florette link.
Illuminated with a large, center CZ surrounded by smaller sparkling CZ stones, that beautifully catch light from all angles. The geometric design means it'll look just as great layered with other pieces as it will solo. Let your inner "Bad Girl" shine.   A classic piece you will wear for year to come. 
0.5" thickness cast in 14K white gold plated stainless steel
Won't tarnish or fade with wear Hypoallergenic
Care for your Jewerly / To keep your pieces shinning beautifully / wipe down with a soft cloth after each wear and before storing to remove sweat, makeup, lotion, perfumes or smudges.
Jewerly that fits!